From the Archive
Dear Friends,
By Andy Worthington, author of "The Guantánamo Files" and co-founder of the Close Guantánamo campaign
By Matt Hawthorne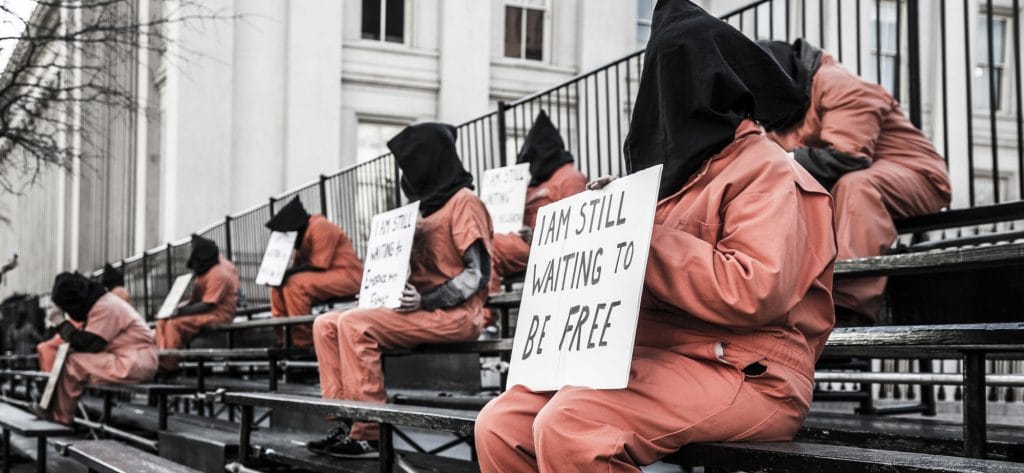 by Helen Schietinger, organizer for Witness Against Torture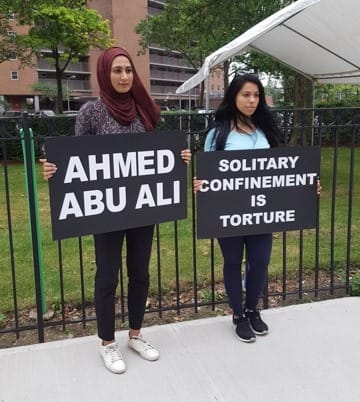 By Jeremy Varon, a member of Witness Against Torture.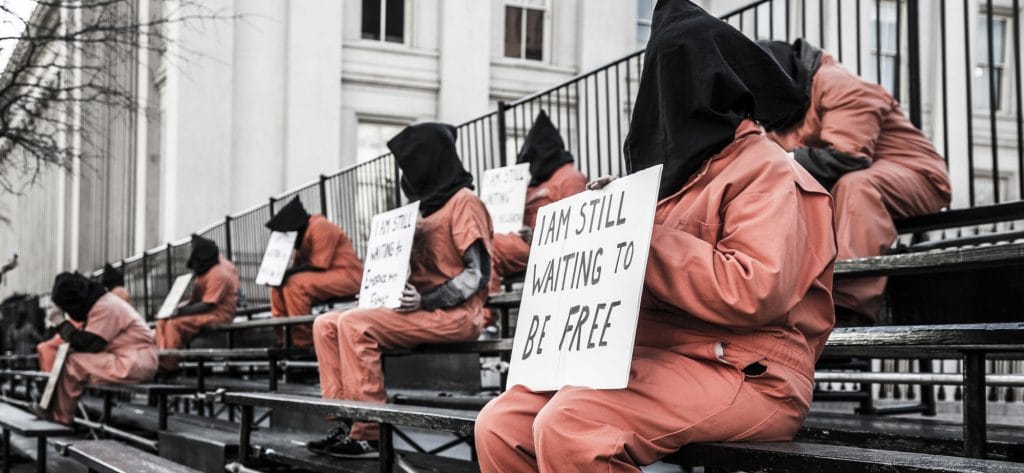 Today, on the eve of Ramadan, Witness Against Torture begins its #ForeverHumanBeings & #41MenAtGitmo campaign, which is dedicated to renewing calls to close Guantanamo prison as well as uplifting the stories of the 41 men who remain imprisoned behind its walls. We just released a new video for our first profile – Sufyian Barhoumi –  in collaboration with the Center for Constitutional Rights. Please check it out here and share widely.
WAT has initiated a rolling fast during Ramadan and beyond to lift up the stories of the 41 men detained at Guantanamo Bay Prison.  Starting Friday May 26, several people each day will fast, make phone calls to people in power, contribute a photo to the anti-Guantánamo social media campaign, and send a letter to a prisoner at Guantánamo. We encourage you to get to know the men detained at Guantanamo. We will be posting stories and profiles of them each day of the campaign, so check our facebook and twitter account and please send us thoughts, drawings and reflection that you have during your fast.
Forty-one human beings remain incarcerated in the prison at Guantánamo. All potentially face lifetimes of detention. Five have been cleared for release by the US government itself. But they were still in Guantánamo when Trump took office, and Trump has halted all transfers from the prison.
Witness Against Torture (WAT), which has long condemned US crimes in its "war on terror," is both appalled and saddened by the escalating conflict in Yemen and its attending, humanitarian crisis. Recent US airstrikes in Yemen, recklessly ordered by the Trump administration, have claimed dozens of civilian lives.  The United States continues to back Saudi Arabia's war in Yemen, adding to the devastation of the impoverished, war-torn country.  A sea-blockade of rebel areas by the US backed, Saudi-led coalition threatens famine for millions of Yemenis.  Meanwhile, the Trump administration appears to be weakening measures to avoid civilian deaths in various wars the United States is fighting, with the predictable result that more civilians are dying.
When John Yoo was to speak on the George Washington University campus in a debate hosted by the student chapter of the Federalist Society, Anagha Bharadwaj, a GWU law student who joined WAT at the inauguration, needed support from WAT to protest his presence.  We immediately put out the call and two days later a trusty band of local activists showed up for the noon debate at the law school, including folks from Code Pink, TASSC, Vets for Peace and the South Korean peace movement. Campus police arrived to inform us that we weren't allowed to protest on campus: no signs, no picketing, no chanting on their hallowed grounds.  But our showing on the public sidewalk in front of the building was articulate.
Join us on social media